Visit Last Supper Milan with Our Comprehensive Guide
Contents
Last Supper - Visitor Information At A Glance
What are the Last Supper's general opening hours?
The Last Supper is typically open from Tuesday to Sunday: 8.15 AM to 7 PM. The last access is granted at 6:45 PM. It is closed on Mondays, New Year's Day, and Christmas Day.
Where is the Last Supper located?
The Last Supper is located within the Santa Maria delle Grazie monastery in Milan, Italy.
How many visitors are allowed inside the Last Supper have?
The Last Supper typically allows 15 visitors at one time for preservation purposes.
How many visitors does the Last Supper see per year? The Last Supper is a highly sought-after attraction, but specific annual visitor statistics may vary. For the most accurate figures, it's recommended to check with official sources or the attraction itself.
Last Supper Opening Hours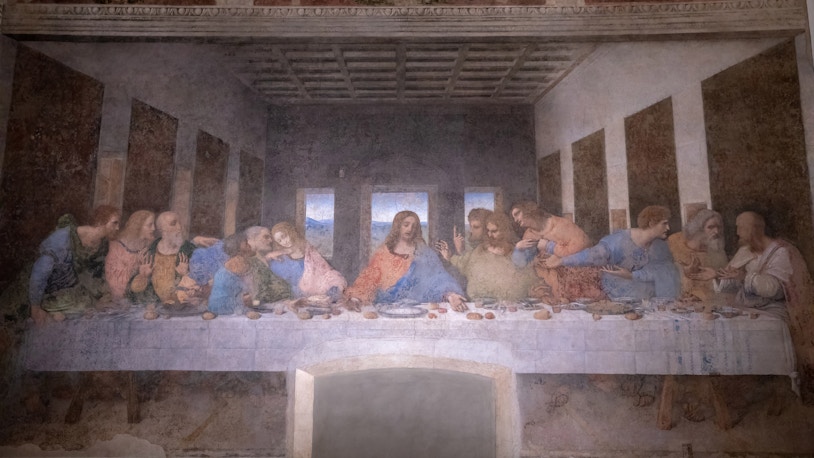 General Timings:
Tuesday - Sunday: 8.15 AM to 7 PM
Last Access: 6.45 PM
Closed on: Monday, New Year's Day, May 1st and Christmas Day.
Note: Only a maximum of 18 visitors are allowed in the viewing area for a duration of 15 minutes.
Duration of Visit: The refractory which houses the Last Supper Painting is limited to groups of 25 people for a period of 15 minutes.
Detailed Last Supper Opening Hours
Where is Last Supper Painting Located?
Address: Piazza di Santa Maria delle Grazie, 20123 Milano MI, Italy
Find on Map
Closest Landmark: Leonardo's Vineyard (800 Meters)
The Last Supper painting is located on the north wall of the refectory in Santa Maria delle Grazie in Milan. The Last Supper is located right opposite Leonardo's vineyard which is also open to visitors. Santa Maria delle Grazie is very close to Milan's city center and easily accessible by public transport.
How to Reach The Last Supper Painting in Milan?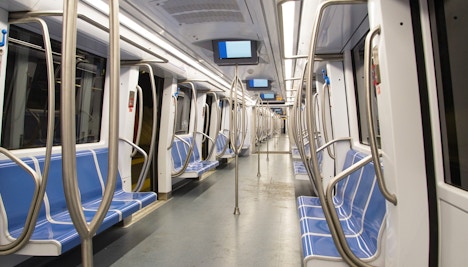 By Public Transportation
By Metro: Take Line 1 (Red Line) and get off at the "Cairoli" station. The Last Supper is a short walk from the metro station.
By Tram: Tram Line 16 stops near the Last Supper. Get off at the "Cenacolo Vinciano" tram stop, which is close to the attraction.
By Bus: Bus Line 61 also serves the Last Supper. Get off at the "Piazza Santa Maria delle Grazie" bus stop, which is a short walk from the Last Supper.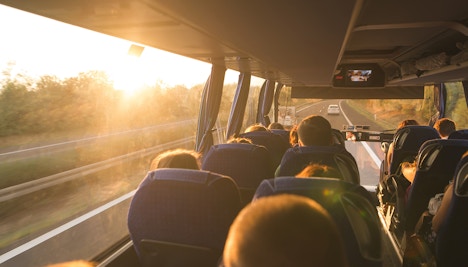 By Car
Starting at Milan city center it is a 15-20 minute drive. Travel northwest on Via Carlo Maria Martini toward Via Francesco Pecorari, then follow SS35 (Tangenziale Est) to Viale Enrico Forlanini. Continue on Viale Enrico Forlanini, turn onto Corso XXII Marzo, and then follow local streets to Piazza di Santa Maria delle Grazie, where the Last Supper is located. Parking facilities are available nearby:
Know Before You Visit The Last Supper Painting
Skip-the-line
Facilities
Accessibility
Rules & Regulations
Visitor Tips
Dine
Stay
Nearby
Book your tickets in advance: Purchase skip-the-line tickets online in advance through authorized platforms. These tickets allow you to bypass the regular queue, saving you time and ensuring a smoother entry. You can select the date and time of your choice and reserve the slot based on your preference.
Guided tours: Consider booking guided tours that include skip-the-line access. Many tour operators offer guided experiences that prioritize skip-the-line entry, providing valuable insights from expert guides.
Go early or late: Opt for early morning or late afternoon time slots, as they tend to be less crowded. This can help you avoid peak visitor hours.
Book Last Supper Skip-the-line Tickets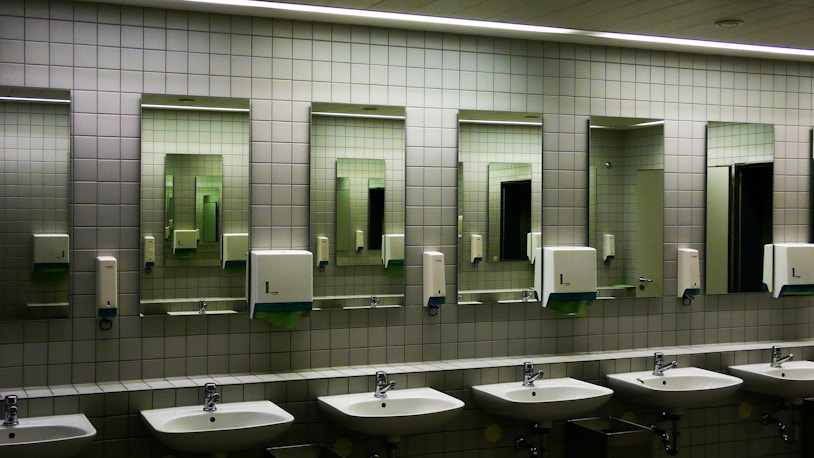 Visitor Center: There's a visitor center where you can gather information, purchase tickets, and get assistance from staff.
Restrooms: Restroom facilities are available throughout the premises for visitors.
Gift Shop: A gift shop offers a variety of souvenirs related to The Last Supper and Leonardo da Vinci.
Audio Guides: Audio guides are often available for rent, providing informative commentary during your visit.
Cloakroom: A cloakroom or storage area is be available for storing bags or coats.
Information Panels: Informative panels and displays offer insights into the history and significance of The Last Supper.
Exhibition Spaces: Depending on exhibitions or events, there may be additional exhibition spaces within the visitor center.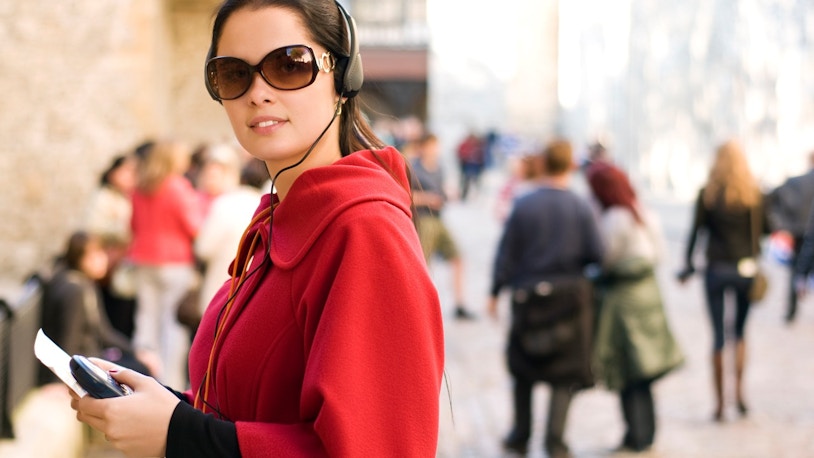 Wheelchair Accessibility: The attraction is accessible to people with motor disabilities, with ramps and elevators to facilitate movement.
Tactile Model: Inside the Refectory, there is a tactile model of The Last Supper. This provides visitors with visual impairments an opportunity to touch and feel the artwork, enhancing their understanding and experience.
Audio Description: An audio description of The Last Supper is available on the museum's Android and iOS App. This feature aids visitors with visual impairments by providing detailed verbal descriptions of the artwork.
Accessible Restrooms: Restrooms with accessibility features are available to accommodate visitors with mobility challenges.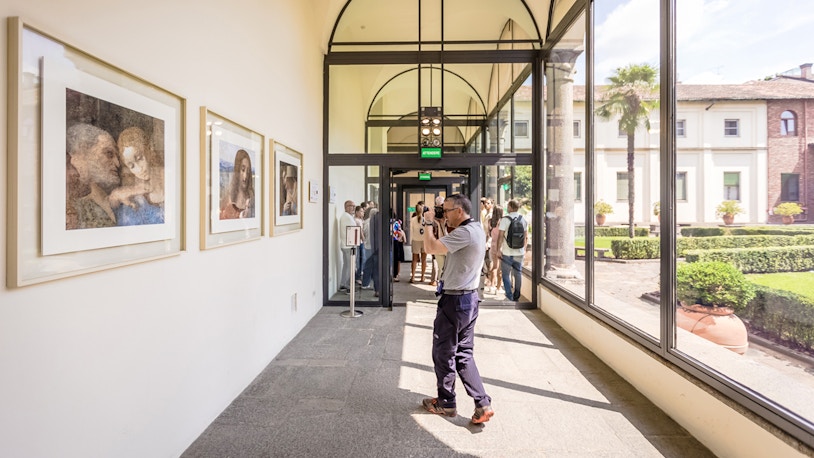 Reservation: Advance booking required.
Timed Entry: Adhere to entry time slot.
Security Screening: Bag checks may apply.
No Flash Photography: Respect artwork preservation.
Silence and Respect: Maintain a quiet atmosphere.
No Touching: Avoid contact with the artwork.
Guided Tour Compliance: Follow guide's instructions.
Bag Restrictions: Check for bag size limitations.
No Food/Drinks: Eating and drinking not permitted.
Silent Mobile Phones: Set phones to silent mode.
No Smoking: Smoking is strictly prohibited.
Arrive on Time: Be punctual for your entry slot to avoid delays.
Maintain Silence: Respect the tranquil atmosphere inside the Refectory.
Follow Your Guide: Listen to tour guides for insights.
Stay Hydrated: Carry a reusable water bottle, especially during hot months, as refreshment options may be limited inside.
Check Bag Size: Verify bag size restrictions only small bags are allowed in advance to avoid any inconvenience at security.
Explore Nearby Sites: Since you're in the area, explore other attractions in Milan, such as Sforza Castle or Milan Cathedral.
Dress Comfortably: Wear comfortable shoes and clothing, as you may be on your feet for a while during the visit.
Mind Other Visitors: Be mindful of other visitors and their experience by refraining from loud conversations or disruptive behavior.
Plan Route Ahead: Familiarize yourself with the location of the Last Supper and nearby facilities before your visit.
Sforza Castle (Castello Sforzesco): A historic castle and former residence of the Duke of Milan, now housing several museums and art collections.
Milan Cathedral (Duomo di Milano): A stunning Gothic cathedral and one of the largest in the world, known for its intricate architecture and impressive interior.
Galleria Vittorio Emanuele II: A historic shopping arcade with luxury boutiques and cafes, featuring a stunning glass roof.
La Scala Opera House (Teatro alla Scala): One of the world's most famous opera houses, renowned for its opera and ballet performances.
Sempione Park: A large park near Sforza Castle, ideal for a leisurely stroll or picnic.
Leonardo da Vinci National Museum of Science and Technology: A museum dedicated to the inventions and works of Leonardo da Vinci.
Basilica of Sant'Ambrogio: An ancient church with a rich history, known for its Romanesque architecture.
How to Visit the Last Supper in Milan?
Frequently Asked Questions About Visiting The Last Supper in Milan
What are the Last Supper Milan opening hours?
The general Last Supper opening hours are: Tuesday - Sunday: 8:15 AM to 7 PM, Last Access: 6:45 PM, Sunday: 9 AM - 1:45 PM.
What is the best time to visit Last Supper Milan?
It's best to visit during the morning hours when the lighting is optimal and crowds are smaller. Tuesdays to Saturdays generally offer more availability.
How much time does it take to visit Last Supper Milan?
A typical visit lasts around 15 minutes to admire the artwork, but you may spend additional time exploring the church and museum.
Can I visit the Last Supper painting?
Yes, the Last Supper painting is open to the public at its original location in Santa Maria delle Grazie convent in the city of Milan.
Can I re-enter the Last Supper Milan once I leave?
Unfortunately, re-entry is not allowed, so make sure you've seen everything you want before exiting.
Where exactly is the Last Supper painting located?
You'll find the Last Supper within the Convent of Santa Maria delle Grazie, right in the heart of Milan, Italy.
Why should I visit the Last Supper painting?
The Last Supper painting is a renaissance master piece painted by Leonardo da Vinci. The painting shows the impeccable skills and clever use of perspective by Da Vinci.
What's the easiest way to get to the Last Supper Milan?
Public transportation, such as trams and the metro, is very convenient. Taxis are also readily available, or you can take a leisurely walk if you're staying nearby.
Are there any special accessibility features at the Last Supper Milan?
Yes, the Last Supper Milan is accessible for specially abled people. The site is equipped with accessibility features to accommodate visitors with motor disabilities. Additionally, there is a tactile model of the Last Supper inside the Refectory, and audio descriptions of the painting are available through the museum's Android and iOS app, enhancing the experience for those with visual impairments.
Is there a specific dress code for visiting the Last Supper Milan?
While there's no strict dress code, it's a good idea to dress modestly and respectfully when visiting this historic site.
Can I bring a stroller inside the Last Supper Milan?
Strollers and prams are generally not allowed inside the Refectory to protect the artwork.
Am I allowed to take photos inside the Last Supper Milan?
To preserve the painting, photography is typically not permitted inside the Refectory.
Is there a place to store my bags at the Last Supper Milan?
Yes, there's a cloakroom available where you can securely store your bags and any bulky items.
Can I bring my own food and drinks to the Last Supper Milan?
No, you cannot bring your own food and drinks to the Last Supper Milan. Visitors are typically not allowed to consume food or beverages inside the Refectory where the Last Supper is located. It's recommended to enjoy meals and refreshments outside the site before or after your visit.
How do I go about booking tickets to visit the Last Supper Milan?
Certainly! To book tickets for the Last Supper Milan, visit the authorized ticketing platforms online. It's advisable to book in advance to secure your preferred date and time.
More Reads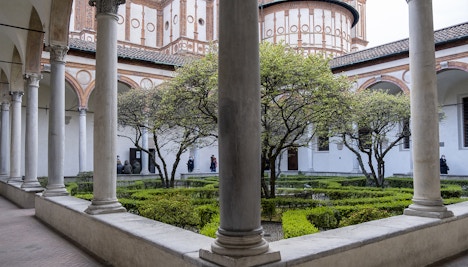 Last Supper Opening Hours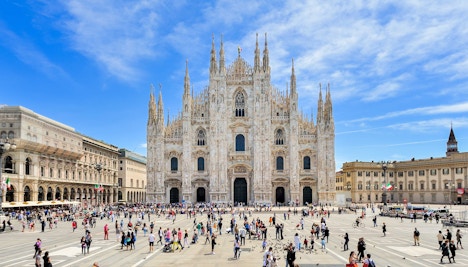 Other Attractions in Milan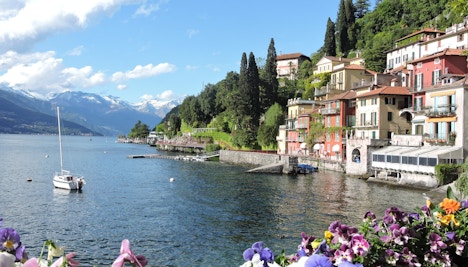 Day Trips From Milan