Last Supper Opening Hours - Exploring Leonardo's Legacy in 15 Minutes
Contents
Last Supper Opening Hours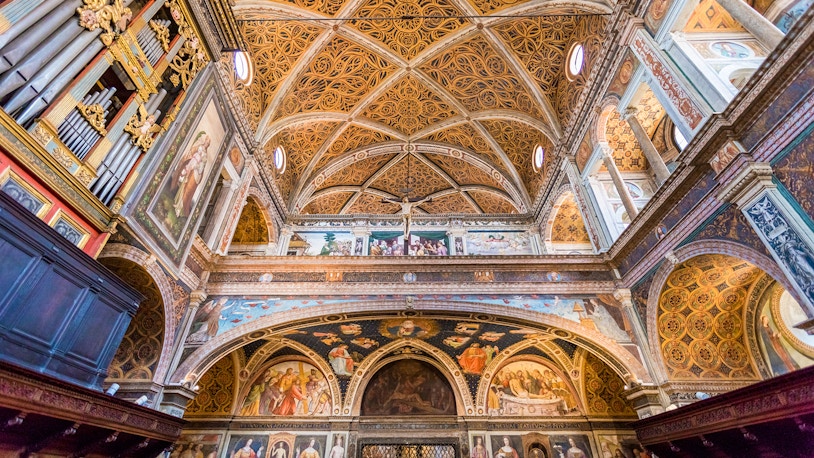 General Timings:
Access to the Last Supper is from Tuesday to Sunday: 8.15 AM to 7 PM
Last Admission: 6.30 PM.
Days Closed: Every Monday, January 1st and December 25th
Duration of Visit: Visitors are allowed in groups of 35 people for a period of 15 minutes to see the Last Supper painting.
What's the Best Time to Visit The Last Supper in Milan?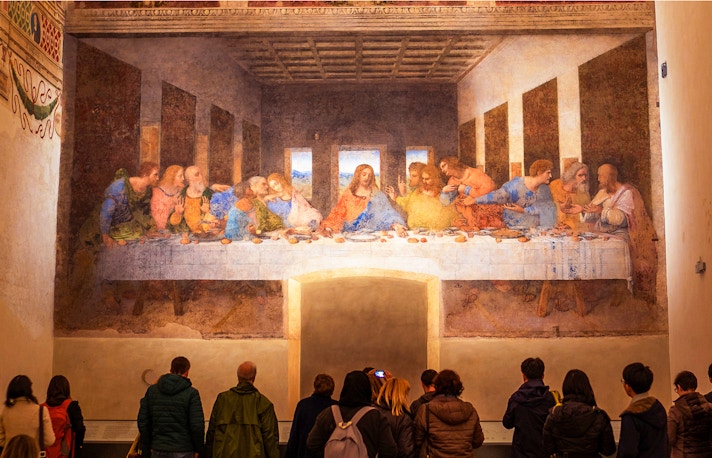 Peak Season vs Low Season
Peak Season: April - October
Low Season: November - March
The peak season for visiting the Last Supper in Milan is when the weather is warmer and more pleasant. However, this period tends to be crowded, with long queues and higher prices for accommodations and travel.
On the other hand, the low season offers a quieter experience with fewer tourists. Although the weather can be cooler, you'll enjoy shorter lines, lower costs for lodging and transportation, and a more peaceful viewing of this iconic masterpiece.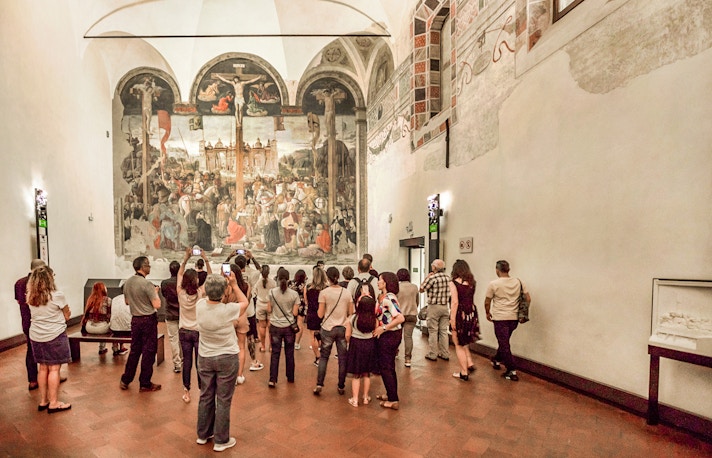 Weekday vs Weekend
Weekdays: Visiting the Last Supper during weekdays (Tuesday to Friday) is generally less crowded, allowing for a more peaceful experience. You'll encounter shorter lines and fewer tourists.
Weekends: Conversely, weekends (Saturday to Monday) tend to attract more visitors, especially on Saturdays. Expect larger crowds and longer queues, making it advisable to book tickets in advance for a smoother weekend visit to this renowned artwork.
Book Last Supper Tickets & Tours
Frequently Asked Questions About Last Supper Milan Opening Hours
What are the Last Supper opening hours?
The Last Supper painting is open to the public from Tuesday to Sunday from 8.15 AM. to 7 PM and last admission is at 6:45 PM. It is closed on all Mondays.
Is Last Supper open every day?
No, the Last Supper is closed to the public every Monday.
When is the access to Last Supper closed?
Access to the Last Supper painting is closed every Monday, January 1st, and December 25th.
What is the best time to visit the Last Supper painting?
The best time to visit the Last Supper painting in Milan is during the low season, which typically spans from October to March. During this period, there are fewer tourists, shorter queues, and a more relaxed atmosphere, allowing you to fully appreciate this masterpiece. Additionally, the cooler weather makes it comfortable for exploring the city's cultural treasures. If you prefer a quieter and more immersive experience, consider visiting during the weekdays within this timeframe for the best conditions.
Should I buy Last Suppper tickets in advance?
A. Yes, it is recommended you purchase tickets to see the Last Supper in advance to avoid long waiting times and queues.
How long does it take to see the Last Supper in Milan?
Visiting the Last Supper in Milan usually takes about 15 to 20 minutes. The viewing itself is a brief but profound experience, allowing you to admire Leonardo da Vinci's masterpiece and soak in its historical and artistic significance. Keep in mind that the limited time allocated for each group ensures a controlled and respectful environment for all visitors.